The option PROVIDE DISCOUNT allows you to assign the discount either to the whole order (if you select the option at tab Order), or to specific items (if you select the option in charged products properties).
The discount value can be entered manually using the numeric keypad and button SET DISCOUNT or directly by tapping on buttons with preset values. The discount can also be entered as negative with the button +/-. In fact, a negative discount is a proportional surcharge.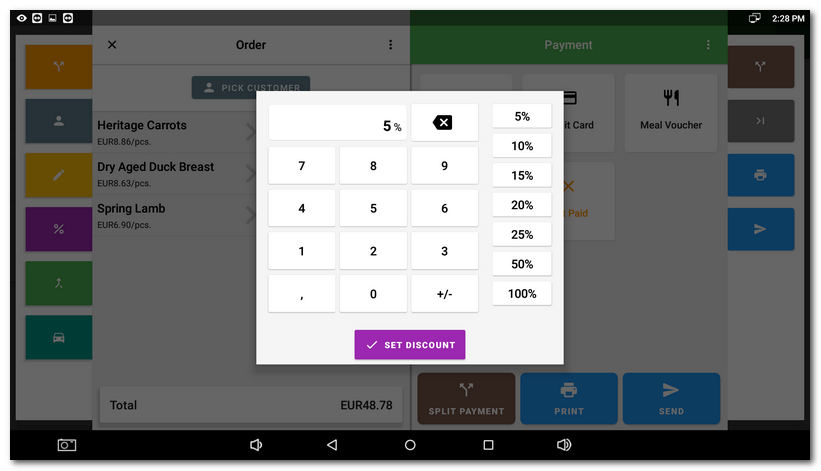 The granted discount will be displayed in the open order, in the Payment dialog, and also on the standard receipt. Discounts are not shown on the mini receipt.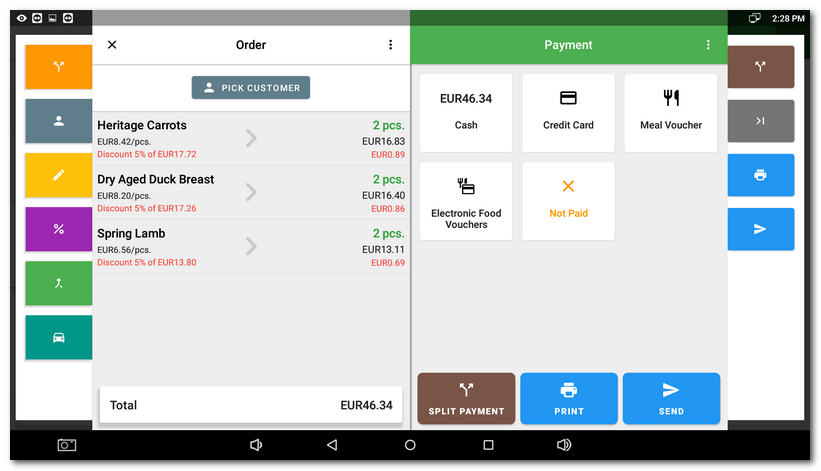 | | |
| --- | --- |
| | If the discount cannot be applied to the order, check product preferences to see whether you activated the option Don't apply order sales. |