Price levels are used to quickly select the selling price for a specific product, e.g. cigarettes. Together with the main price, you can set up to 4 additional prices from which you can then choose when selling.
| | |
| --- | --- |
| | Price levels are not yet tied to any user rights. Therefore, every user working with the cash register has access to them. |
How to set price levels?
| | |
| --- | --- |
| | In the Item Management, open any created product and go to the Price tab. Here you can enter up to 4 price levels (Price B - E). Don't forget to save your changes. |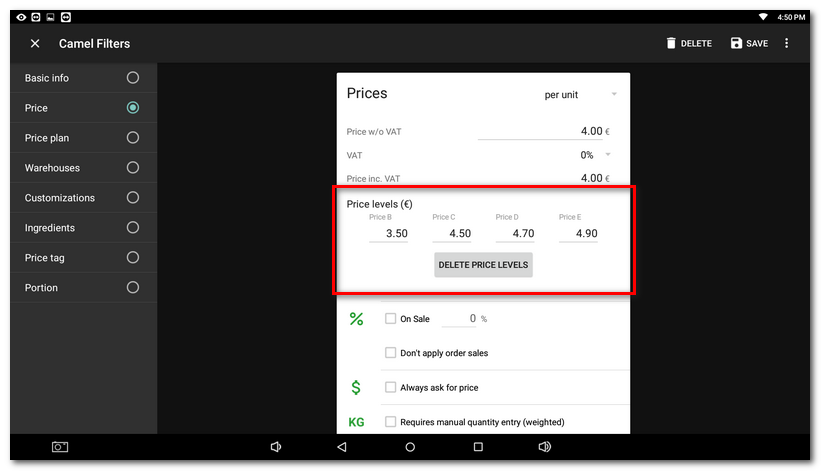 | | |
| --- | --- |
| | Once you have charged the product with the price levels, the price selection screen will appear. If you do not select a price, the default standard price will be used. |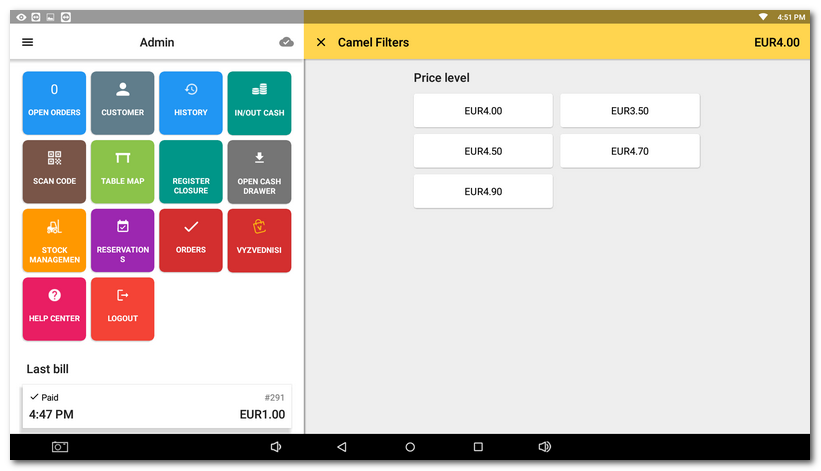 | | |
| --- | --- |
| | You can also set price levels for individual products via Dotypos Cloud. Simply open the product detail and on the Price tab activate and enter the price levels. |