The touch cash register can be easily integrated with third-party services to get attractive and useful functions for your business.
| | |
| --- | --- |
| | The availability of integration services depends on your Dotypos license and the Dotypos Cloud language set. Some services and integrations are only available after switching the interface to the Czech language. |
•EDI - electronic delivery notes from print distributors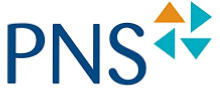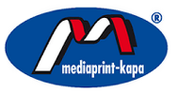 ---
•WooCommerce e-shops (Add-on for Wordpress)


•Shoptet e-shops (Add-on for Shoptet)

---
•Convenient payment directly from the table - Qerko


•Hotel system Previo


•Adaptee ordering system


---
•The NetRex camera system


You can integrate most services using simple wizards in Dotypos Cloud. Of course, before you can do this, the supported services you want to connect to Dotypos need to be active and set up directly with the companies that provide them.
A custom e-shop on the Shoptet platform can be connected with Dotypos with help of the add-on that can be found on the add-on Shoptet web. The products in the cash register and in the e-shop are paired using the EAN code, which must be unique for each product. After successfully connecting, the warehouse balances in Dotypos will be automatically adjusted in accordance with e-shop sales.
Connecting the camera system NetRex with Dotypos Cloud is easy, you can do it yourself following these instructions. This way you get an overview from all cameras in the establishment concerning every issued receipt or parked order.
Connecting the Adaptee order system with Dotypos is carried out by the company directly Adaptee based on an order made in advance. Each order created on-line is then transferred directly to the cash register. In the this chapter you may find information on its functioning.
The integration of Dotypos with Qerko is provided directly by Qerko. You do not have to create any special settings in Dotypos. Just go to the Qerko administration and allow access to Dotypos Cloud; then you can assign the received QR codes to individual tables. The procedure is described here.
To integrate with Speedlo, please ask your Dotopos sales representative or contact us via this form. For more information, see this section.
| | |
| --- | --- |
| | If you distribute your products to the customers, you can use the special table for distribution and get the information on overall sales for distribution. You can find more information about this option in this chapter. |