After switching on, on the main screen of Dotypos above product tiles you will see a star icon

. After tapping on this icon, you will see a screen with the items on the daily menu / weekly menu in the upper part (if active) and the best-selling products in the lower part. On this screen you can add individual items to the order quickly and easily. Hold your finger on the product tile to get the current quantity in stock and also the current quantity for open orders.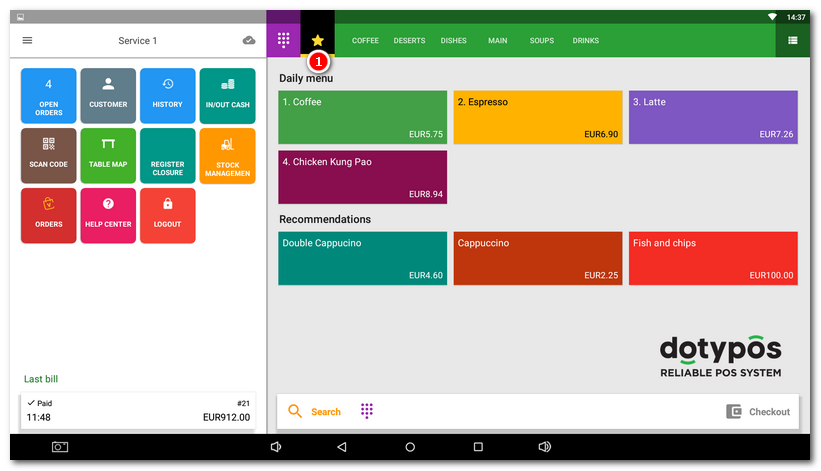 First enable the function and then set up its functioning:
Show as default screen
This setting defines whether the Featured screen will be displayed in the right section of the main screen always after parking or closing an order, e.g. after settling. If this option is active, it will supersede these display settings provided that you activated the option CATALOG.
Display daily menu
After activation, on the Featured screen you will not only see the best-selling products, but also the items on the daily or weekly menu.