Integration with the Previo hotel system is very simple and requires no complicated steps on your side. Once Dotypos is connected to Previo, closed orders from Dotypos will be transferred to the hotel system and assigned to individual bookings. In Previo you will have an overview of what all your guests have ordered.
To enable the integration you need to know your Previo login details and hotel ID.
How to connect Previo with Dotypos?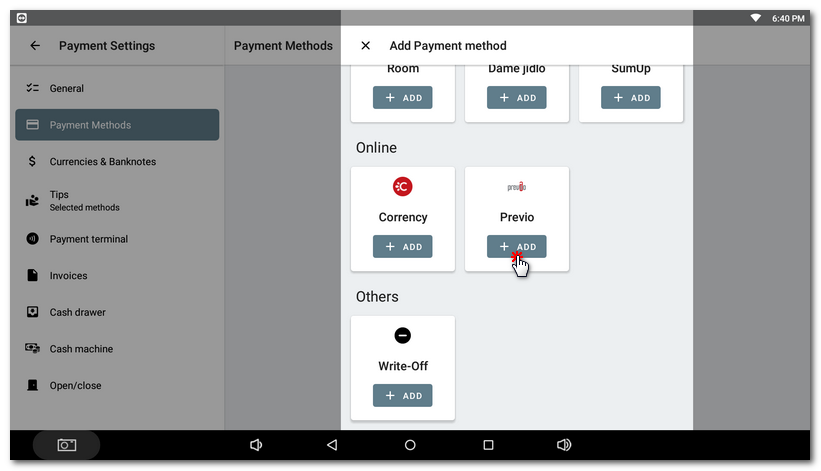 | | |
| --- | --- |
| | Now, charge the products in Dotypos by default and select the Previo payment method in the payment dialog. |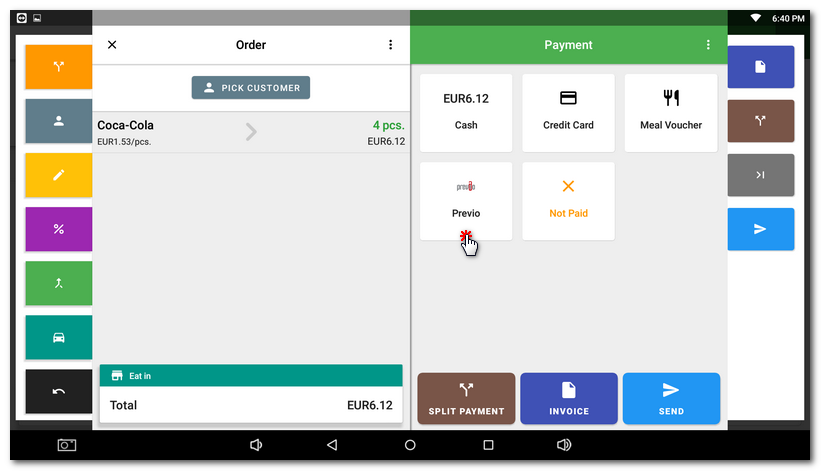 | | |
| --- | --- |
| | After selecting a payment method, a login dialog will be displayed. Enter your Previo login details in this dialog. You only need to log in once, during your first payment. The login details are remembered by Dotypos and you do not have to enter them again when you make another payment. |
After logging in, you simply select the hotel (if you have more than one) of a specific reservation / guest, the currently closed order from Dotypos will be added to that reservation. Orders paid with the Previo payment method are thus written to the hotel system for the selected reservation. The integration transfers the order items or total amounts (according to the selected option po položkách (by items) or seskupeno dle DPH (grouped by VAT)) to the hotel room account or to the specific guest.

Once added to the room or guest's account, the account will be closed in Dotypos with the Previo payment method by default. Information about this order can then be found in History or Dotypos Cloud in the Sales or Issued Receipts reports, where you can filter the issued receipts by payment method.
| | |
| --- | --- |
| | You then close the reservation in the Previo by default with the orders / items transferred from Dotypos. |