How do I add or delete a product?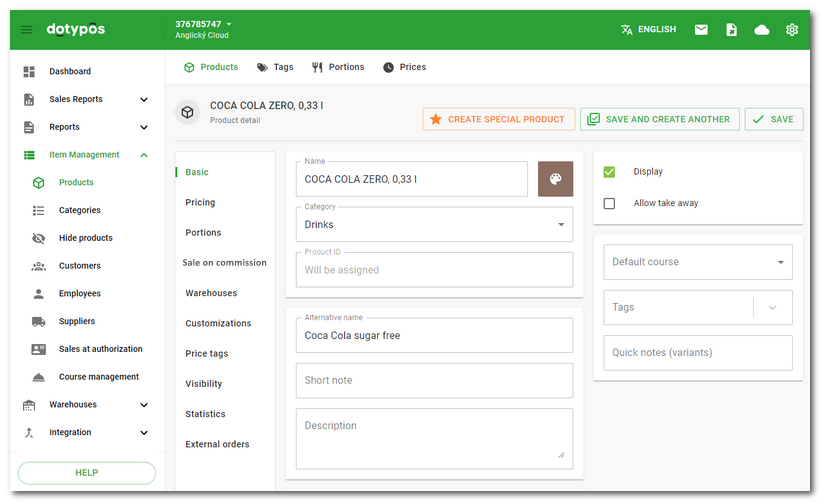 * To insert, enter the code and press the Enter key. This lets you enter more codes for one product.
---
Purchase price in warehouses
The product properties page also contains an overview of the Purchase price without VAT on Warehouses tab. The overview shows the actual amount in stock for every warehouse and the set purchase price. You can edit the purchase price for each warehouse directly in this report. Use the STOCK UP button to stock up the selected product into the warehouse.
---
How do I retrieve deleted products?
Deleted products can be displayed by clicking on the corresponding button in the page heading. In the overview of deleted products, for each product there is the button Restore, which can be used to retrieve the product so you can keep using it in the cash register. Click again on the button Deleted to go back to the overview of active (non-deleted) products.